Our daughter has arrived
Posted on 2017-08-11 (Updated on 2017-08-11)
It's been over a week, but I'm sure you can all understand why I've been too busy to write this post.
You see, on August 1st, my daughter arrived.
!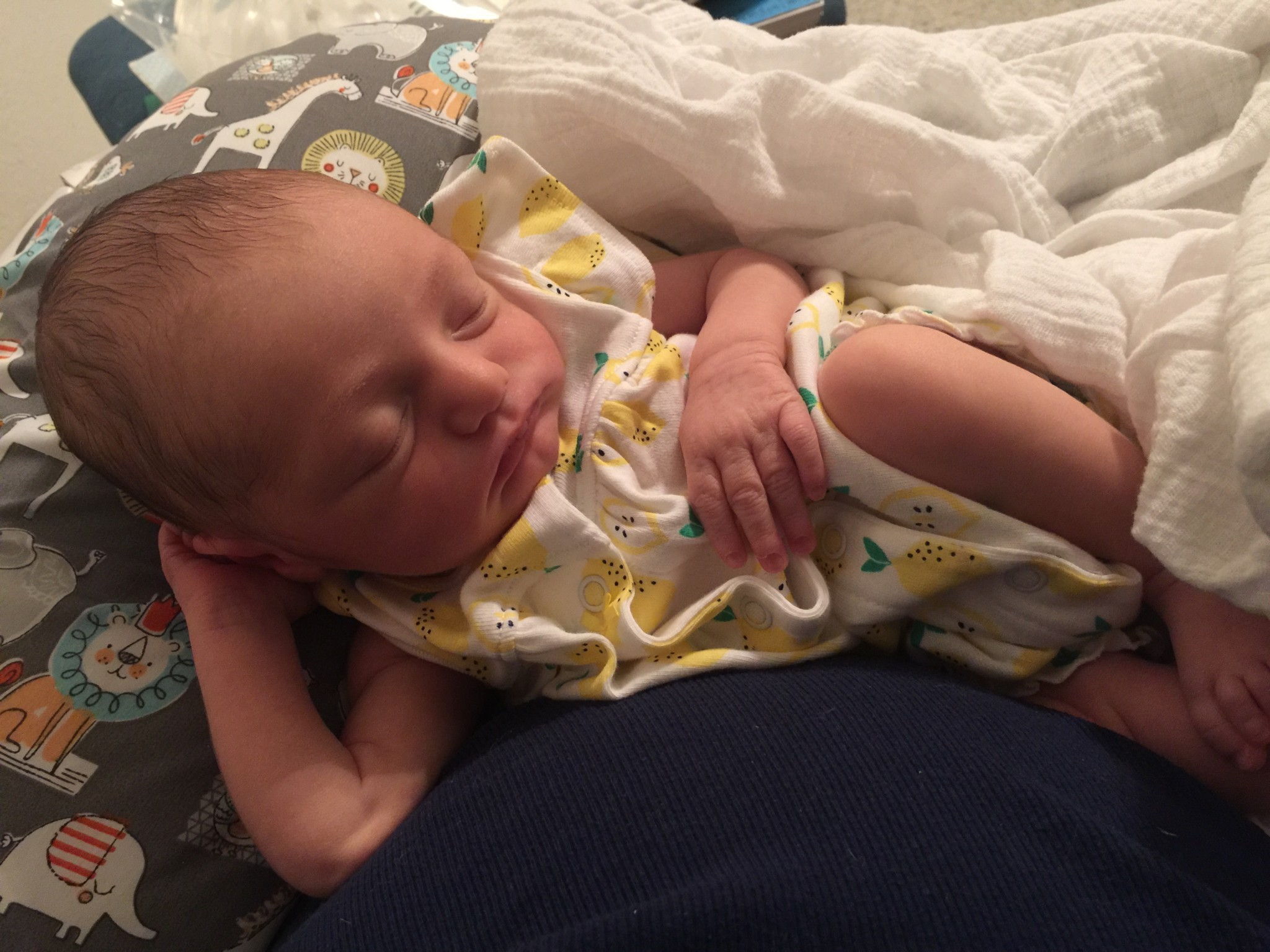 She is healthy, generally happy, and taking my partner and I for a wild ride.
I won't be posting a tremendous amount about her on the web; I respect her privacy, and her right to choose how much information about her is public. When she is old enough, she can choose to share what she wants.
Nonetheless, I think a baby picture isn't going to hurt anybody. :)
If you would like baby news, I email around a picture every two weeks or so. Contact me and I'll put you on the list.
Tags: family
---
Comments
Hope that little bundle of poop, puke and screams is letting you new parents rest some. ;) Congrats to the both of you!

jpope – https://jeremy.pope.rocks
Congratulations! :)

morph – https://gs.morphtown.de/morph
Congratulations on a beautiful baby girl, cherish these special times, she'll be halfway through school life before you know it :)

Kevie – https://nu.federati.net/kevie
Congratulations! She looks so cute!

aqeeliz – https://social.aqeeliz.com/aqeel/
Congrats!

Nathan Smith
Congratulations! She's beautiful. That pose is so cute too! Enjoy every last moment.

LadyJ
Hooray! Enjoy your coming months of little to no sleep! .)

MMN-o
Many congratulations!

Chalkahlom
Congratulations! Charles aka encycl aka encyclomundi

Charles Roth MPC – https://parlementum.net/channel/parlementum
Aw, she's lovely! Welcome to this wonderful if rather perplexing world. No time in my life compares to when my kids were born. Enjoy!

Andrew Conway – http://blog.mcnalu.net
---
Add Your Comment